Profile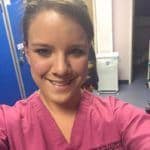 Emma Wellham
My CV
Education

Waldegrave School for Girls, Richmond Upon Thames College, Bristol University (BSc), Newcastle University (MSc)

Qualifications

GCSEs, International Baccalaureate Diploma, BSc Physiological Science

Work History

Thorpe Park, Legoland, Numerous Pubs, Experian, Papworth Hospital

Current Job

Clinical Cardiac Scientist

Employer
About Me:

29, Cardiac Scientist, love to travel and meet new people.

Read more

I live in Cambridge. I moved here to do my cardiac science training programme. I live in a shared house with 6 other young professionals. I love to travel, and spent 4 months travelling by myself in South America before starting my training. I love food and eating out with my friends and family. I also love to run (although I didn't when I was younger!) and have run 5 marathons and a 45 mile ultra marathon. One day I hope to be able to run the London marathon and also qualify for the Boston marathon. I'd also like to do a more 'crazy marathon' like the Great Wall marathon in china, or the Antarctic Ice marathon in Chile.

My Work:

Cardiac Scientist working at Papworth Hospital, programming pacemakers, helping patients who have had a heart attack

Read more

I work in a cardiac hospital near Cambridge called Royal Papworth. My work is quite varied and ranges from programming pacemakers to performing ultrasound scans of the heart, to monitoring a patients heart rhythm and blood pressure during procedures to open up blocked arteries in the heart after a heart attack.

One place where I work is called the 'Cath Lab' or 'Catheter Laboratory'. It is called this because most of the operations that happen here are done using long thin tubes called catheters, which are passed through a tiny hole in the patients wrist, instead of a big operation where the patient is opened up. This means the recovery time for patients is much faster.

Operations that happen in the Cath Lab include putting in pacemakers, and catheter procedures called angioplasty, which uses catheters with balloons on the end to open up a patients blocked arteries before a small metal cage called a stent is put in to hold the artery open.

For a pacemaker implant, it is my job to choose which kind of pacemaker for the doctor to put in, to test the pacemaker leads that the doctor has put in to check that they are in a good position and to programme the best pacemaker settings for each patient.

During angioplasty, I montor the patients heart rhythm and blood pressure  patterns, and let the doctor know if I notice any changes, as the changes may mean that the doctor needs to stop what they are doing, or change the position of the catheters, or that the patient's condition is getting worse. The doctors are so focused on doing the operation, they can't watch everything, so it's really important that we work as a team!

My Typical Day:

Every day involves talking with patients, but there isn't really any such thing as a typical day. Even when you're doing the same procedures, every one is different!

Read more

My typical day may involve seeing patients in clinic and looking at their pacemaker programming, testing pacemakers that are being implanted for the first time, or assisting in procedures with patients who have had a heart attack, but each patient is different, and you never know quite how your day is going to go!

What I'd do with the prize money:

Purchase materials to create an electrical circuit which includes a pacemaker, to clearly demonstrate how a pacemaker works on school visits, as it's sometimes hard to understand what it is that I do!

Read more

If I won the money, i'd like to make a circuit with a pacemaker and some light bulbs, which would sit inside a wooden model of a heart, with the pacemaker as the battery. Then, when the pacemaker would normally try to send an electrical signal to the heart, the correct lightbulbs would light up. If you programmed the pacemaker to increase the heart rate, the lightbulbs would flash faster. It would make it much easier to show how a pacemaker worked!
My Interview

How would you describe yourself in 3 words?

Adventurous, stubborn, curious.

What or who inspired you to follow your career?

My Grandad, he had a pacemaker and an artificial valve, and both had a huge effect on his quality of life.

What was your favourite subject at school?

Biology

What did you want to be after you left school?

A doctor.

Were you ever in trouble at school?

Frequently, for

If you weren't doing this job, what would you choose instead?

Something else working with patients.

Who is your favourite singer or band?

Biffy Clyro

What's your favourite food?

Cheese, or Butter Chicken from my favourite Indian restaurant.

What is the most fun thing you've done?

Mountain biked down 'The World's Most Dangerous Road' in La Paz, Bolivia

If you had 3 wishes for yourself what would they be? - be honest!

To be able to climb Everest, to run a sub 3:30 marathon and qualify for the Boston marathon, to be an olympian. Only one of those is likely.

Tell us a joke.

What happens when a heart breaks the law? ..... Cardiac arrest!
My profile link:
https://ias.im/u.181103
---
---