Profile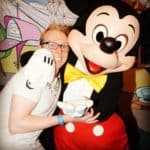 Jordan Moir
Biomedical Scientist with the Scottish National Blood Transfusion Sercice
My CV
Education

Braes High School (2004-2010), Glasgow Caledonian University (2010-2015)

Qualifications

Standard Grades, Highers, Advanced Highers (Chemistry and Biology), CISCO qualification, SVQ Level 2 Retail, Bachelour of Science (BSc) Honours Applied Biomedical Science Degree

Work History

Paper boy, McDonalds, Starbucks, NHS Scottish National Blood Transfusion Service (SNBTS), STEM Ambassador

Current Job

Employer

NHS Scotland – Scottish National Blood Transfusion Service
About Me:

26, Biomedical Scientist in Blood Transfusion, talkative and bubbly.

Read more

I live in Central Scotland with my partner in my little flat. I enjoy traveling and got a plan of where I want to visit. I am a big Disney and Harry Potter fan if my profile picture didn't give that away! I enjoy hanging out and catching up with friends. I am also an actor with my local ameteur theatre group where we are currently working on our latest production of Hairspray. I have also abseiled for charity of the Falkirk Wheel and also the Forth Rail Bridge. I love to drink coffee and chat hence my job in Starbucks was a great choice for me. I also drive so enjoy going on road trips to see new places. I volunteer as a STEM Ambassador to promote science to young people. I also volunteered at the Glasgow 2014 Commonwealth Games and met Usain Bolt and the Queen and many other amazing people.

My Work:

Biomedical Scientist with the Scottish National Blood Transfusion Service (SNBTS) Manufacturing Blood Products for us in patients requiring a blood transfusion.

Read more

My job as a Biomedical Scientist in the Scottish National Blood Transfusion Service (SNBTS) a sector of the NHS Scotland. We are one organisation which supplies the full blood stock for the whole of Scotland. We receive blood from volunteers who donate at sessions throughout Scotland. This blood is then returned to our new national centre The Jack Copland Centre (JCC) in Edinburgh. At the JCC many people are involved in running the organisation. Some of the jobs and tasks undertake at the JCC are Blood testing, Manufacturing, Dispatch, Quality Assurance etc.

I personally work in the Processing department this covers manufacturing and dispatch. We use to be all one team the Processing and Testing department however as we moved to the new centre and now do double the amount of work we have had to seperate to ensure an effective organistion which can supply Scotland with the high quality blood it requires for the patients.

The Processing department firstly receives the blood when it returns for the blood collection donor sessions and we ensure that all items which should be there are there. Then we send the samples to the testing department and seperate the blood into various groups depending on the donors gender and blood group as we can make different blood products from these donations. We can make upto 3 different products from each donation (Red Cells, Buffy Coats for Platelet Production and Plasma). The blood is then filtered, spun down in a centrifuge and seperated into the various blood components using automatic seperation machines. The blood is then stored in fridges until it has been fully tested and is safe for use it can then be labelled and put into stock ready for dispatch to hospitals blood banks for transfusion to patients.

Jack Copland Centre (JCC)

An Artist Impression of what our lab looks like as I have no up to date picture now that we have moved into our building in December 2017. This is the main atrium of the building and our lab is in the background behind the glass in a Grade D clean enviroment.

This is a seperated blood donation the Yellow packs are Plasma this is the liquid which the red cells flow round the body in. The Red pack is the Red Cells.

My Typical Day:

Varies from day to day but can be pretty busy. We receive blood from donor sessions back at our new centre and we then seperate the blood and samples. The samples go up to our testing lab to be tested for various different markers such as Hepatitis B, HIV, Syphilis, Blood group etc to ensure it is safe for transfusing to a patient. This is done using mostly automated analysers. Whilst the testing is ongoing the blood packs are being seperated by firstly filtering the blood to remove any white blood cells then spinning them down in a centrifuge to create layers of blood, plasma and buffy coat (platelet rich layer) these are then removed into seperate packs the layers using automatic seperator presses. The products are then weighed and placed in controlled storage before labelling when testing results are on the system. They are then shelved and ready for issue to blood banks for patient transfusion. This process occurs over a 24 hour period from bleeding the donor to being on the shelf ready for transport to hospital labs for crossmatching for patients and transfusion.

Read more

Each day is different for me as I work a variety of shifts even night shift which is our busiest shift as this is when all the blood comes back from sessions. On day shift we process most of the blood as discussed above and complete all testing. During all shifts we man our dispatch for issuing blood to hospitals as the NHS never sleeps and patients need blood 24/7, 365 days a year. We also have to complete alot of paperwork each day for traceability purposes and to document all the tasks completed. It also involves drinking several cups of coffee to keep my energy up for the day. On shifts there is also alot of problem solving to be done to work out issues and troubleshoot them or working out stock levels and blood to issue. Communication is key in my day to day as we regularly are on the phone talking to blood banks, medics, other departments and service users this can also be by email, fax, letters or face to face. We also have regular team meetings to ensure that we are contiunally progressing to ensure we provide the best service to all our service users. Training is a large part also so we have continuous training and we also train new staff and long time staff on new procedures.

What I'd do with the prize money:

To fund more scientist visits to schools and lab visits for pupils. To create a kit which can allow schools to experience a day in the life of a Blood Transfusion lab.

Read more

I feel that pupils do not get to experience what the life of a scientist is like much in the school setting to allow them to make an informed choice for their future career. So I know it is hard to get lab visits due to lab restrictions etc but hopefully we would be able to use the money to organise something with this. Also I would like to do visits to schools to show what some of the tests we carry out in our lab and discuss more about blood transfusion. The money would allow me to purchase test kits to allow the class to carry out blood tests at the bench in their classroom. The test kits would be part of a package kit which I would like to make for schools to allow them to experience they day in the life of blood transfusion if cannot get a lab visit.
My Interview

How would you describe yourself in 3 words?

Friendly, geeky, creative

What or who inspired you to follow your career?

My family were a great encouragement and a placement I completed at university

What was your favourite subject at school?

Biology

What did you want to be after you left school?

As a kid an astronaut or paramedic but as I got older I decided I wanted to be a scientist

Were you ever in trouble at school?

Sometimes, I was bad for talking too much!

If you weren't doing this job, what would you choose instead?

I would maybe be a teacher or paramedic

Who is your favourite singer or band?

I really like Lady Gaga as she is a bit crazy

What's your favourite food?

Fajitas I love Mexican style food

What is the most fun thing you've done?

Abseiled of a few different bridges and buildings for charity

If you had 3 wishes for yourself what would they be? - be honest!

To do my masters to progress me in my career, to one day open my own coffee shop as a little on the side project and finally to travel the world.

Tell us a joke.

How do Scientists freshen their breath? With Expri-Mints!
My profile link:
https://ias.im/u.181470
---
---